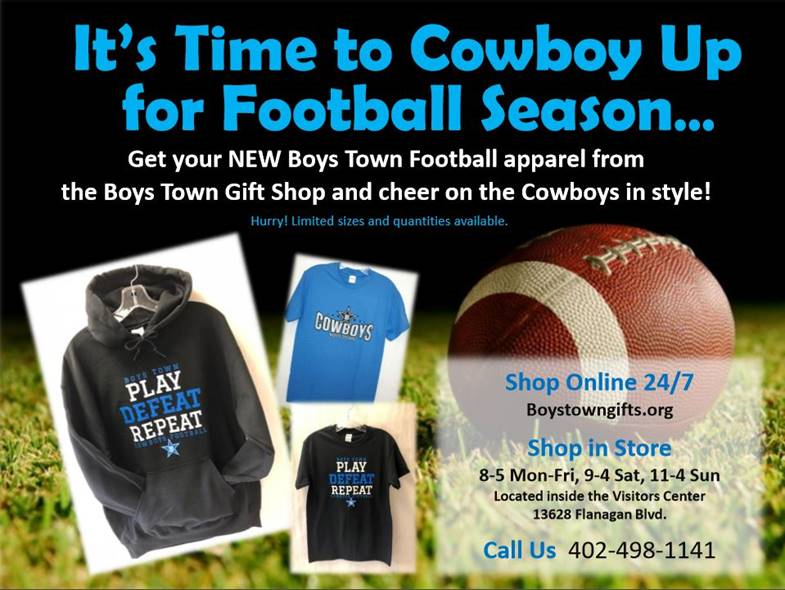 The Boys Town Gift Shop is featuring their line of Cowboy apparel for wear at Boys Town sporting events this fall. You can order online or buy it at the Gift Shop. BTNAA Lifetime Members get a 40% discount and Annual Members a 25% discount. Go Cowboys!
FEATURED

7:00PM - 10:00PM Fri 14 Sep 2018

Help cheer on the Cowboys on this road game as they prepare for homecoming next week. Be in the stands in Ashland to cheer our Cowboys on to victory.

FEATURED

7:00PM - 10:00PM Fri 7 Sep 2018

Help cheer on the Cowboys on the first of a two game road trip. Be in the stands in Hooper to cheer on our Cowboys to victory.
The Cowboys get a road win to break the 0-2 start defeating Logan View/Scribner-Snyder 36-32
---
From the Past...
---
---
Subscribe to Receive BTNAA Quarterly Newsletter Electronically (

Click Here

)
---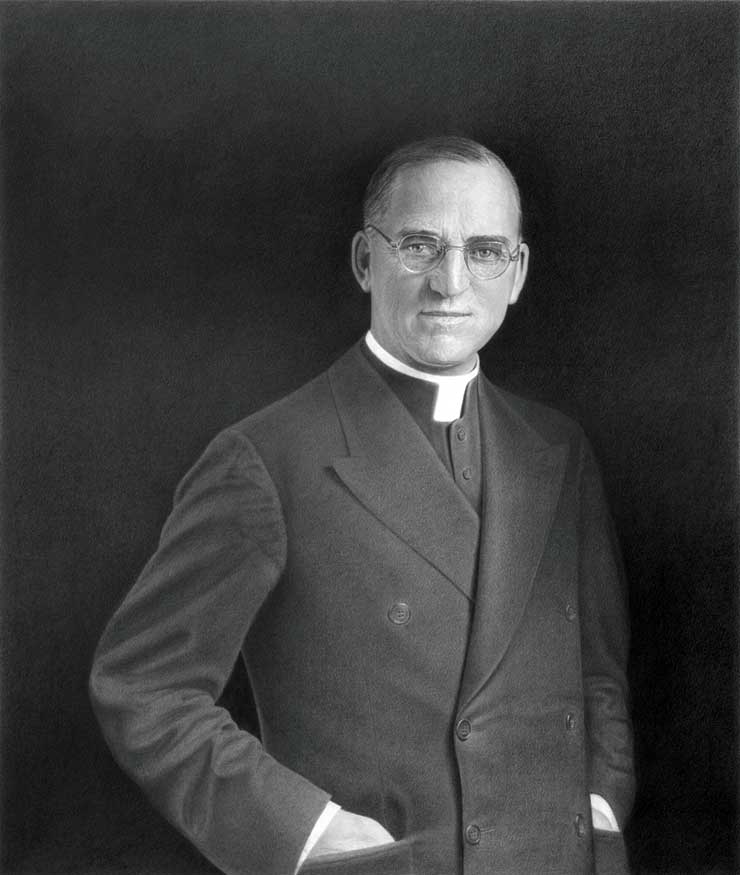 A Message of Tolerance from Servant of God Edward J. Flanagan
(read more...)
"I see no disaster threatening us because of any particular race, creed or color…but I do see danger for all in an ideology which discriminates against anyone politically or economically because he or she was born into the 'wrong' race, has skin of the 'wrong' color, or worships at the 'wrong' altar."
Father E.J. Flanagan
Upcoming Events
FEATURED

6:00PM - 10:00PM Fri 21 Sep 2018

Be part of the great alumni showing for the 2018 Homecoming Game! Wear your Boys Town Blue and join your BT brothers and sisters in supporting our football team. Come and tailgate before the game. Show our Alumni Pride in our Cowboy team!!
---

Auxiliary Notes
---
Chapter News
Kansas City
Southern California
Omaha
---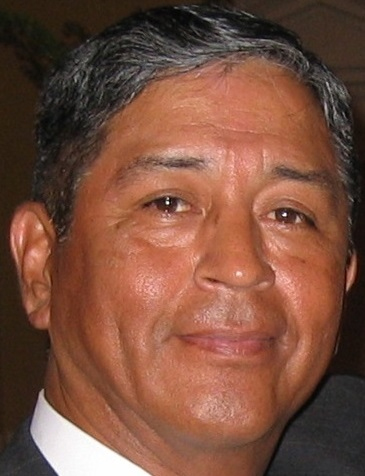 Javier Geronimo, '70
---
Alumni in the news
(If you know of an alumnus who is being recognized in the news, submit the website link to the alumni office via email)
---
News Stories About Boys Town
---
In The BTNAA Shop
---