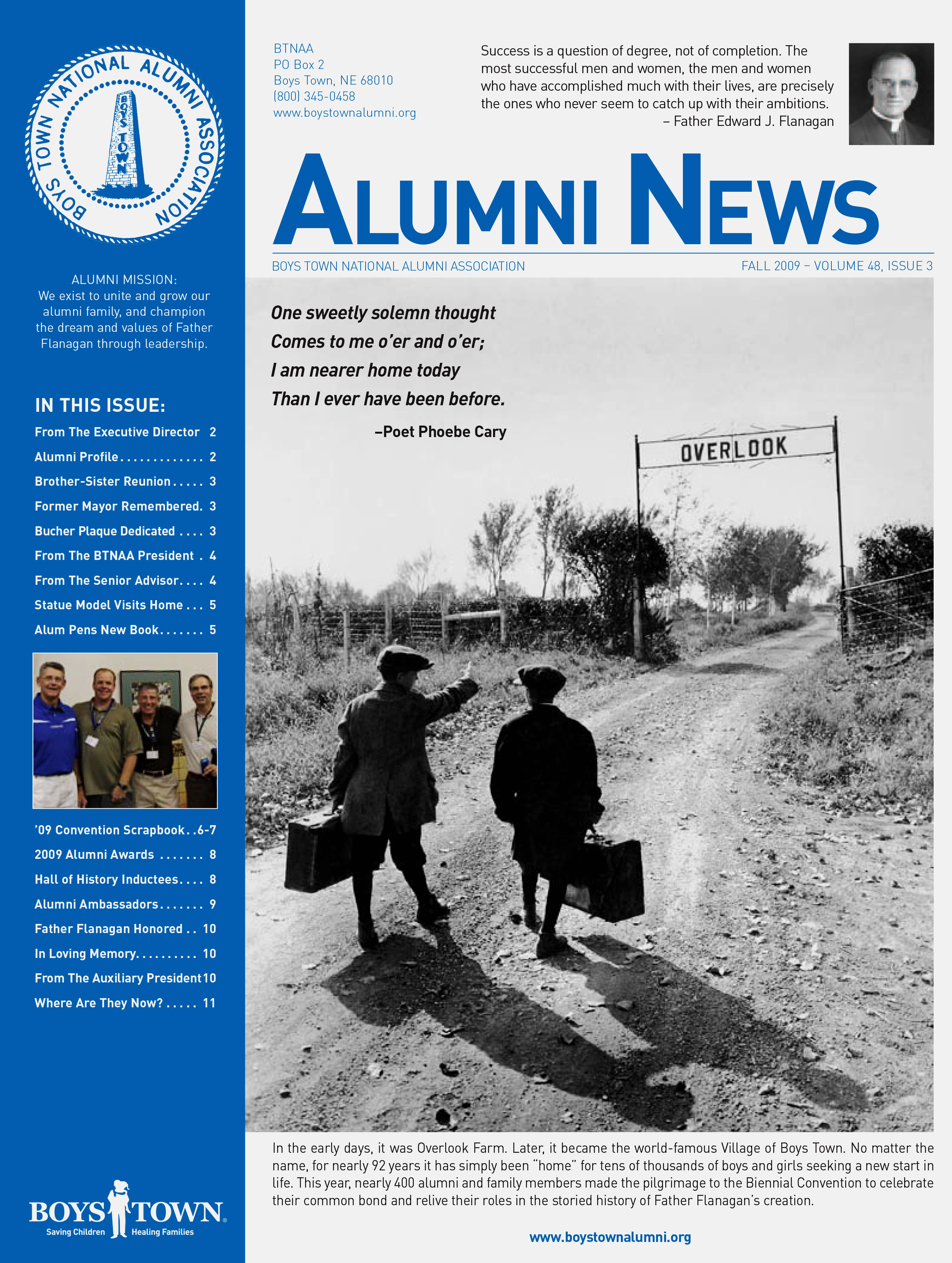 You can now receive your BTNAA Quarterly Newsletter via email rather than in printed version! Help us to cut down on mailing costs and get your very informative newsletter electronically. Just click on this article to make your choice.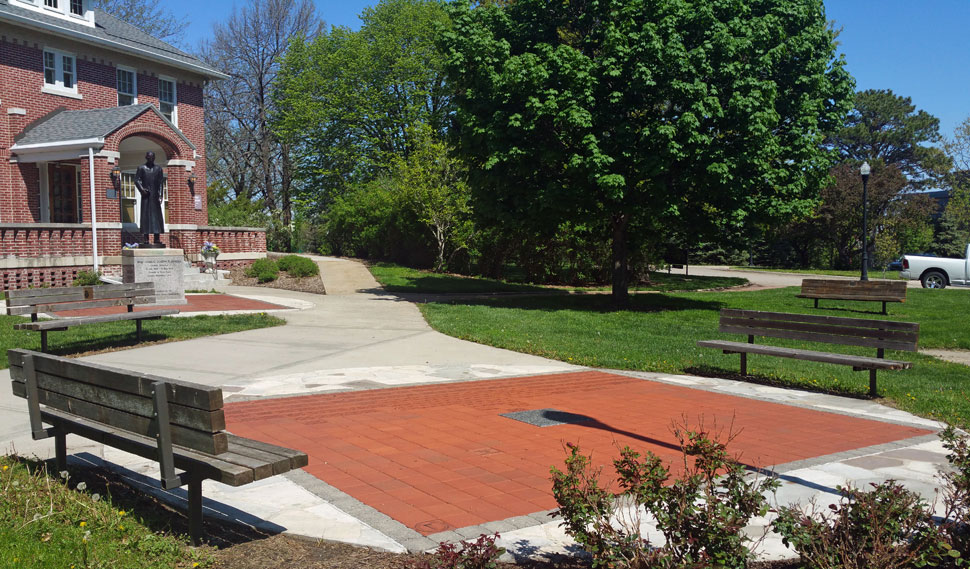 Honor a classmate, friend, family member or a Boys Town staff member who has made a difference in your life with a permanent memorial paver in front of Father Flanagan's original home on campus.
FEATURED

2:00PM - 4:00PM Sun 14 Jan 2018

Take your family to an afternoon at the movies. Join the crowd at 2 p.m. on Sunday, January 14th at the stunning Durham Museum for a showing of the Oscar winning movie "Boys Town".

FEATURED

3:00AM Tue 26 Dec 2017 - 12:00AM Sun 21 Jan 2018

This exhibition will explore Boys Town's history from its first days in a rundown mansion at 25th and Dodge Streets to the present day national program. Make it a family outing and see this wonderful exhibit.
From the Past...
A Message of Tolerance from Servant of God Edward J. Flanagan
(read more...)
I see no disaster threatening us because of any particular race, creed or color…but I do see danger for all in an ideology which discriminates against anyone politically or economically because he or she was born into the 'wrong' race, has skin of the 'wrong' color, or worships at the 'wrong' altar." – Fr. E.J. Flanagan
Upcoming Events
FEATURED

7:00AM Fri 27 Jul 2018 - 12:00PM Sun 29 Jul 2018

REGISTER NOW for a fun-filled weekend in Orlando. Bring your family and join us as we are hosted by the staff and kids of Boys Town Central Florida. Click here to get more information and register online.
---
Auxiliary Notes
BTNAA Auxiliary Working on New Edition of Cookbook. Click here to learn how to submit your recipes.
---
Chapter News
Kansas City
Southern California
Omaha
---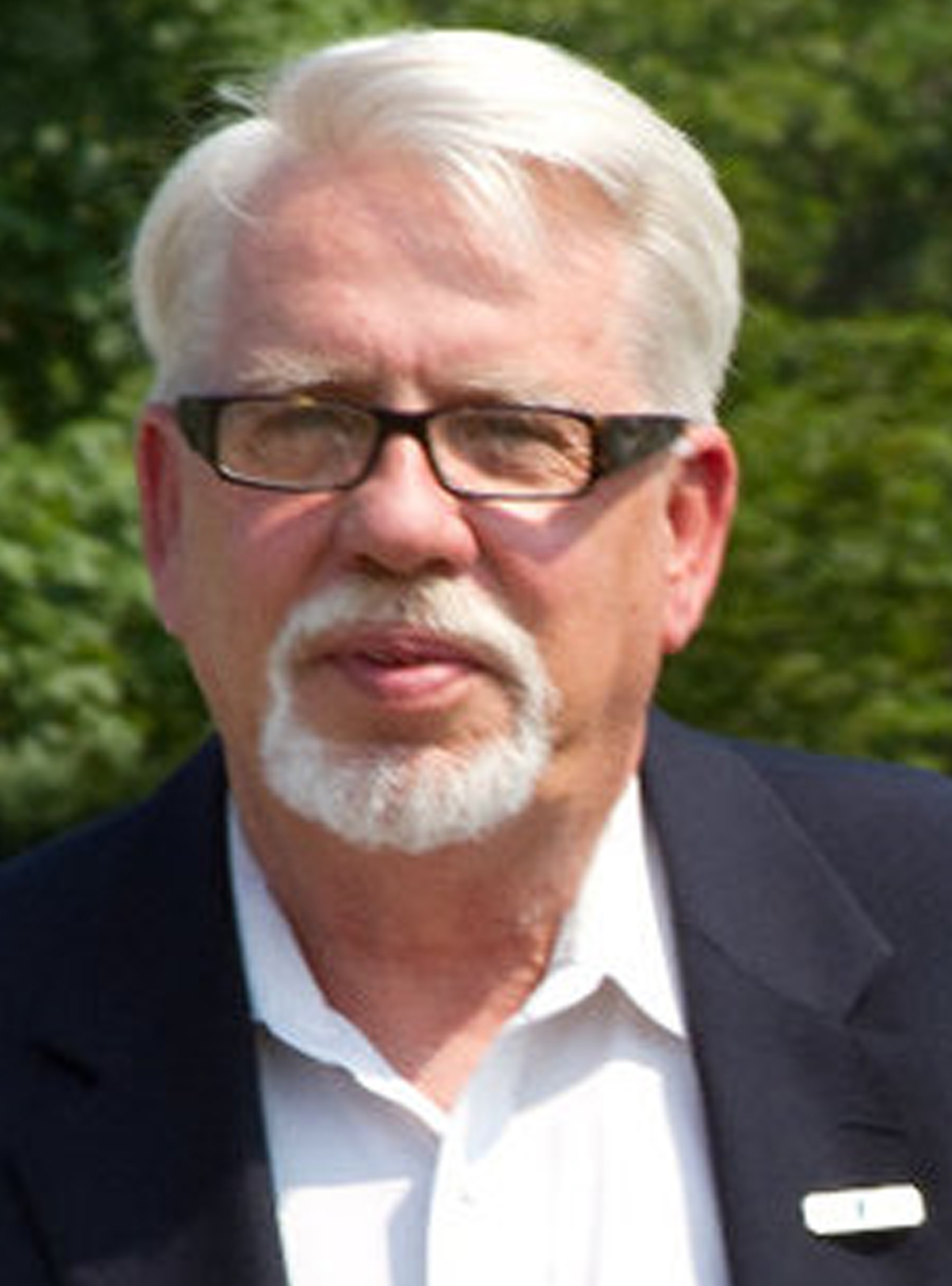 ---
Alumni in the news
(If you know of an alumnus who is being recognized in the news, submit the website link to the alumni office via email)
---
News Stories About Boys Town
---
In The BTNAA Shop
---