The BTNAA Scholarship Fund deadline for the upcoming Fall session is approaching on July 1, 2022. If you are in school or planning on going back to school, take a look at the eligibility criteria and apply.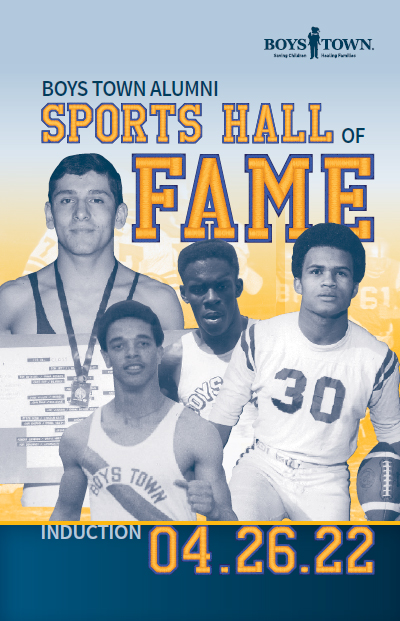 Four Boys Town athletes were inducted into the Boys Town Alumni Sports Hall of Fame at Boys Town's 2022 Booster Banquet on April 26th. Click on the photo to read their biographies.
Access Pages
---
Thoughts from Servant of God
Father Edward J. Flanagan...

"Christian charity does not consist in the shedding of tears, or in mere preaching, but rather in the doing of that which we preach, and in the actual alleviation of the conditions that bring about those tears."



---
From the Past...
Upcoming Events
Upcoming Events Below
FEATURED

9:00AM Fri 29 Jul 2022 - 3:00PM Sun 31 Jul 2022, Central timezone

This is your easy to use registration gateway for our 35th Alumni Family Reunion to be held at Boys Town from July 29-31, 2022. Bring your family and come home to visit, renew old acquaintances and make new friends.
---