Meet Your Board of Directors.....
Board Members are elected every two years from their respective year groups and serve for a term of four years. One member is in an at-large position and is appointed by the Board of Directors to a four year term.
---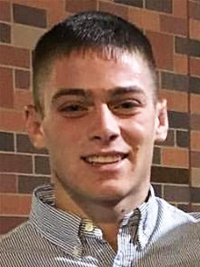 5-15 Year Group | Nick Boes, '13

| Nick Boes lives in Lincoln, Nebraska. He received his bachelors degree in Health and Human services from Concordia University in Seward, Nebraska and currently works for an agency contracted through the state. Nick works as a direct support professional and am starting to do some respite care. In his free time he enjoys coaching wrestling. He coached at Irving Middle School as well as Lincoln Pius X High School. He volunteers at the Seward Senior Center, Center For People In Need, The Indian Center and St. Elizabeth's Hospital. Nick also enjoys spending quality time with family and friends, attending sporting events and running. "Boys Town has given me a purpose, and because of the people there it has been a huge motivating factor in my daily interactions with my family and friends. Most importantly Boys Town has helped me trust God in every moment." says Nick. Nick is a Lifetime Member of the BTNAA. Nick's term will expire in 2023. Email
---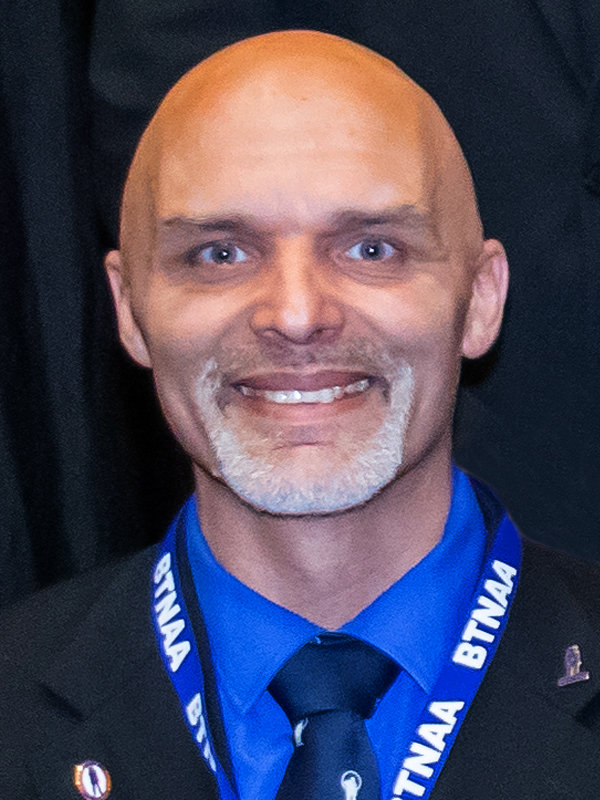 16-25 Year Group

|

Steve Vogt, '94

|

Steve lives in Omaha, NE and works for the State of Nebraska. He has worked hard to gather the classes of 1993 and 1994 in preparation for their 25th Reunion. His interest in research has led him to begin working to contact members of the classes of 1995 and 1996 in preparation for their reunion in 2021. Steve brings an inquiring energy to the board and looks forward to helping the BTNAA grow in membership. Steve's term expires in 2021.

Steve is a Lifetime Member of the BTNAA. Steve's term will expire in 2021. Email
---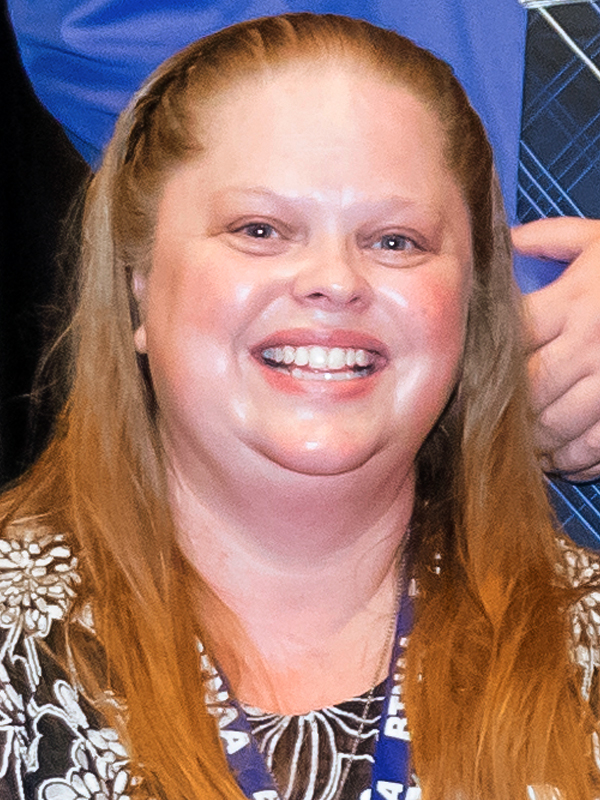 16-25 Year Group | Secretary | Jennie Minnig-Soby, '94

| Jennie and her fiancé Shawn Schacht, '94, live in Blair, NE. Jennie has two sons from her previous marriage they are Jeremy who is 20 and will be soon going into the Army ,and Jordan who is 19 and attending his final year of college for his Associates degree in HVAC (Heating and Air Conditioning) at Northeast Community college in Norfolk, NE. Jennie earned an Associate Degree in Business from Metropolitan Community College in Omaha, NE in 2004 and went back to college to earn her Bachelor's degree in 2012 in Health Care Management from Bellevue University in Bellevue, NE. She now works for Centris Federal Credit Union as a Mortgage Loan Opener where she often volunteers to serve dinner at the Open Door Mission and other service events. Jennie is now a proud new excited Lifetime Member of the BTNAA. She brings a fresh perspective to the board and represents the future of the BTNAA. Jennie's term will expire in 2021. Email
---
26-35 Year Group | Richard Boone, '89

|
---
26-35 Year Group | Theresa Nelson, '91

|
---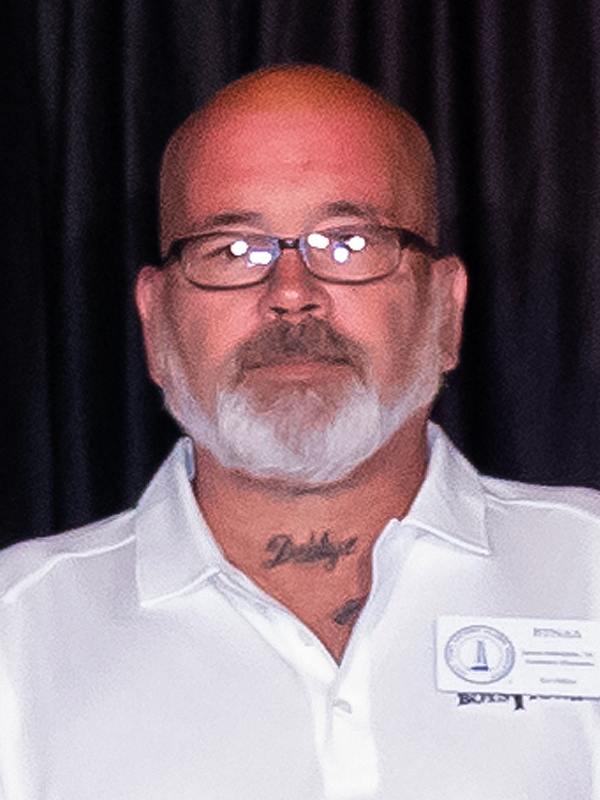 36-45 Year Group | Jason Suibielski, '81

| Jason and his wife Debbye live in Raleigh, Mississippi. He has been active with the BTNAA for several years and has taken the lead on locating Boys Town alumni who have died while in service or were killed in action. His efforts over the past four years has resulted in many more names added to the Veteran's Memorial at the ceremonies held during the Biennial Alumni Family Reunions. Jason was appointed as Assistant Historian for the BTNAA in 2017 and has helped to gather and organize BTNAA correspondence, documents and other memorabilia. Jason recently became a grandfather. He looks forward to continuing his research on alumni veterans and is a welcome addition to the board. Jason is a Lifetime Member of the BTNAA. Jason's term will expire in 2023. Email
---
36-45 Year Group | John Ellebb, '81

| John Ellebb lives in Omaha, Nebraska and was appointed to fill the position that became vacant when Dennis Buckman, '72, passed away this summer. John was appointed to the position at the October 20, 2019 Board of Director's meeting. John is a Lifetime Member of the BTNAA. John's term will expire in 2021. Email
---
3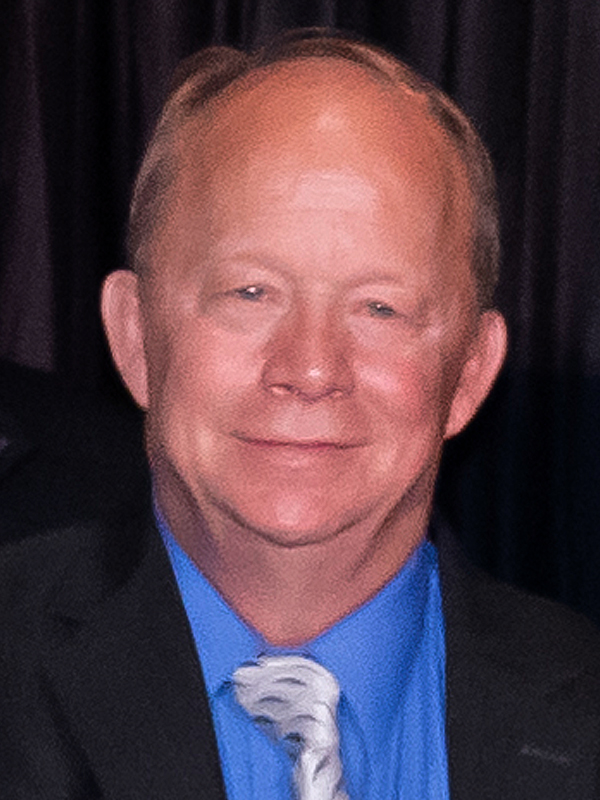 6-45 Year Group | Vice President | Bob Matthews, D'71/'72

|
Bob Matthews arrived at Boys Town in June of 1967. He left in June of 1971. He completed high school and worked while going to college until he entered the Army. He served 9 years and obtained his undergraduate degree while serving. He has worked 21 years for Black Hills Works where he is the Rehabilitation Supervisor at Offutt AFB. He and his life partner Suncha live in Omaha and plan to retire to Las Vegas next year. Bob's term expires in 2021.
Email
---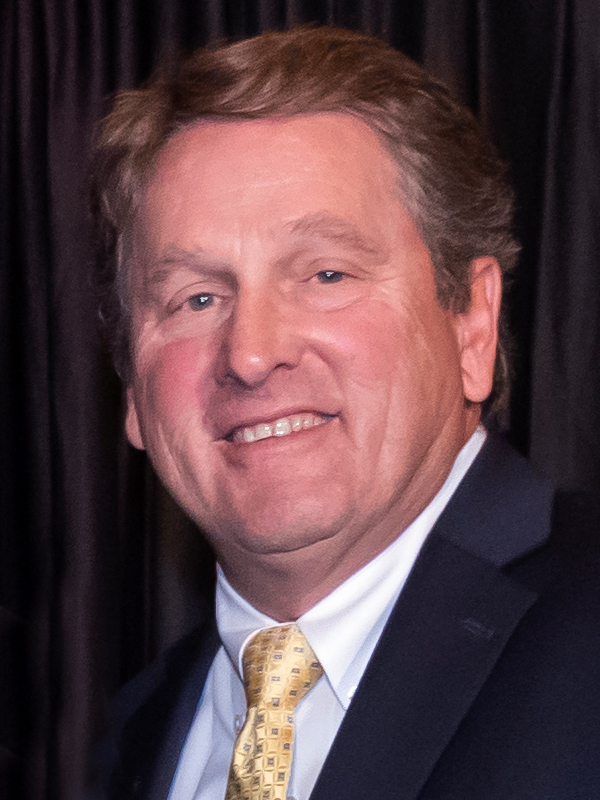 At-Large | President | Phillip "Phil" Dauterive, D'70/'72

|

Phil Dauterive lives in Gilbert, Arizona. He is a retired Elementary Teacher for the Gilbert Public School and now divides his time golfing and enjoying the Arizona weather. He earned his Bachelor's Degree in Elementary Education from Iowa State University and holds a Master's Degree in Education Administration from Drake University in Des Moines, Iowa.

Phil loves to visit his children and grandchildren in Des Moines, Iowa. This is Phil's second term as President.

Phil is a Lifetime Member of the BTNAA. Phil's term will expire in 2023. Email
---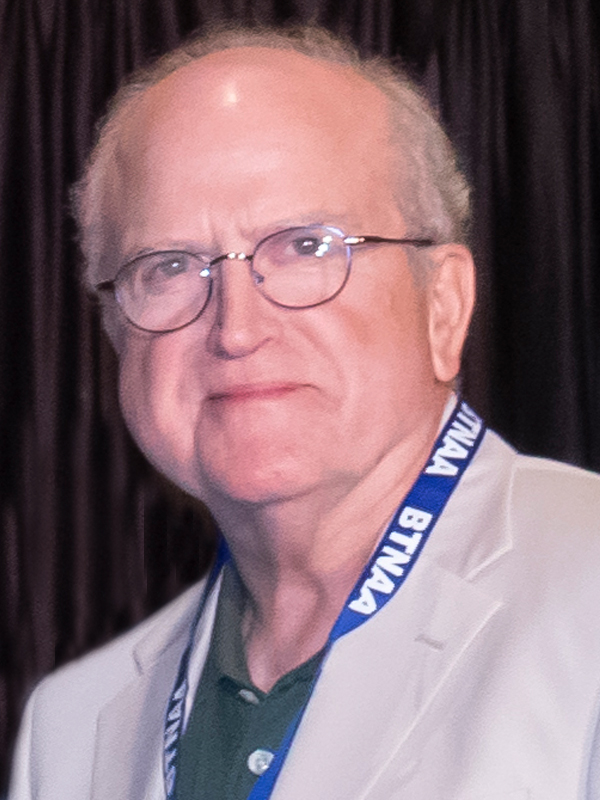 46+ Year Group | Larry Mulligan, '61

|

Larry lives in Grand Rapids, Michigan, is an attorney and is retired. He was at Boys Town with his three older brothers and was at Boys Town from September 1949 until he graduated in June 1961 making him one of the longest tenured alumni in Boys Town history. He attended Notre Dame University as an undergraduate and Law School at the University of Virginia. Larry was married to his first wife Paula for 45 years prior to her passing away. Together they raised four sons. In 2016 he married his wife Terri and together they have six grandchildren. He is involved in a number of local charitable causes in the Grand Rapids area and continues to provide pro bono legal work and remains "Of Counsel" with his law firm. Larry was the recipient of the Father Flanagan Distinguished Alumnus Award in 2011 and is a Lifetime Member of the BTNAA.

Larry's term will expire in 2023. Email
---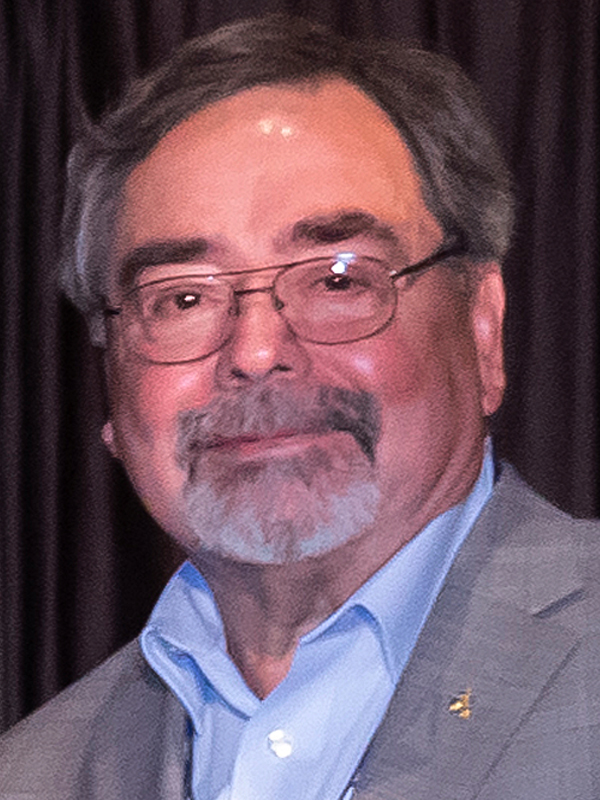 46+ Year Group | Treasurer | Richard Tapio, '67

| Richard (Rich) and his wife Carol have been married for over 50 years and live in McHenryl, Illinois. They have three sons and five grandchildren. This is Rich's second term on the BTNAA board. He served as the former Region 4 member in the early 1990s. Rich retired from the Navy in 1995 and began his second career with the U.S. Department of Labor (OSHA). He spent 34 years working around the country and has received numerous awards for his performance. He served as a Senior Executive and Chief Policy Advisor to the Assistant Secretary of Labor and is an alumnus of the John F. Kennedy School of Government at Harvard University. He retired from government service in 2009 and presently operates his own company serving the Risk Management needs of the oil and gas production industry. He is an enrolled member of the Ogallala Lokota Tribe in Pine Ridge, South Dakota. Rich is Lifetime Member of the BTNAA. Rich's term will expire in 2021. Email
---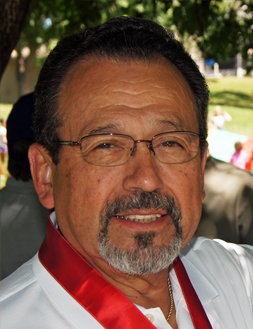 ​Alumni Advisor, Ex-Officio | Mike Trevino, '58

| Mike lives in Gladstone, Missouri. Mike and his late wife Carol have been active for many years with the BTNAA as Covention Chairman and most recently as organizer of the Convention Golf Tournament and Carol with the BTNAA Auxiliary. He is a member of the BTNAA Scholarship Fund Board of Directors. Mike is a former member of the BTNAA Board of Directors and brings years of experience and wisdom to his role as advisor to the BTNAA Board of Directors. Mike is a Lifetime Member of the BTNAA. Mike was appointed to the position of Alumni Advisor in 2015. Email
---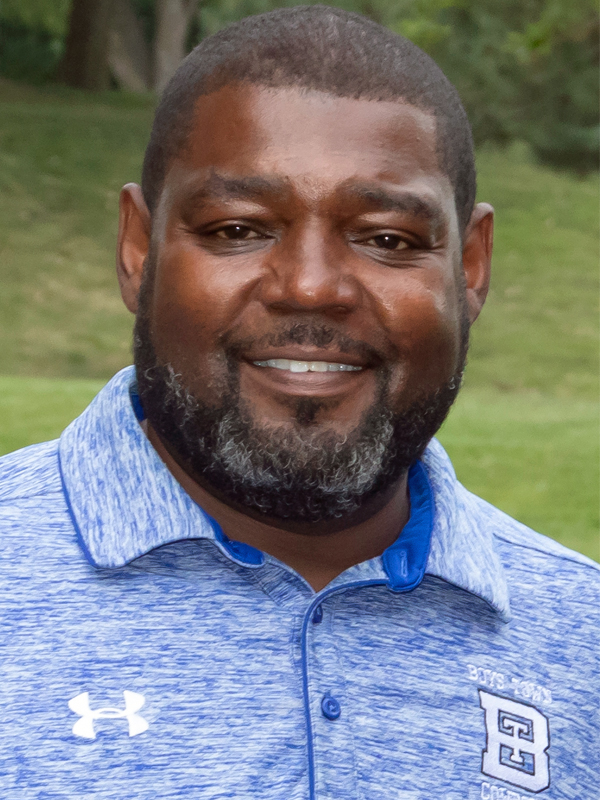 Alumni Director/Alumni Office, Ex-Officio | Tony Jones, '88

| Tony and his wife Simone live in Omaha, Nebraska and are the proud parents of three children. After graduation Tony attended school at the University of Nebraska-Omaha, worked at a number of different jobs and in 1996 he and Simone were hired as Family-Teachers at Boys Town. They held that job for 23 years helping hundreds of Boys Town youth to have a better life. During this time Tony completed his degree in Health and Human Services at Bellevue University. He brings a wealth of experience to the position of Alumni Director and is looking forward to working to help grow the Alumni Association and bringing new generations of members to the BTNAA. Tony is a Lifetime Member of the BTNAA. Email | ph: 531-355-1150
---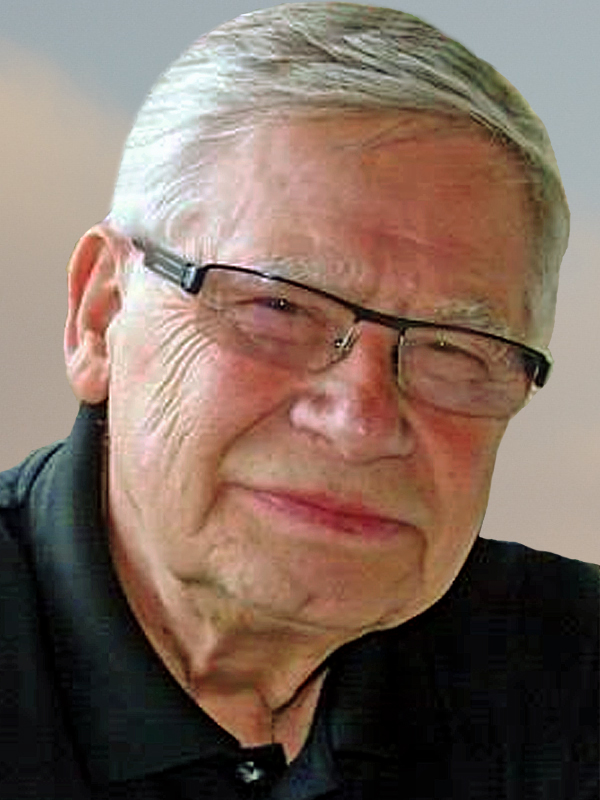 Honorary National President, Ex Officio | Pierre Bossant, Executive Chef Emeritus
|

Pierre Bossant arrived at Boys Town in 1963 and began a career that lasted more than 50 years serving tasty meals to thousands of boys and girls over that time. Bossant spent 10 years working at Okoboji and was a supervisor in the high school dining hall and did some work at the former grade school dining hall. In the late 1970s Bossant became the manager of the Visitor's Center Café, a position he held for 29 years. He also managed the kitchen that operated in the Headquarters building during this time. Because of his close relationship with so many alumni and his tremendous support for the BTNAA during the biennial reunions, Bossant was made an Honorary Lifetime Member of the BTNAA. He is a regular attendee at many of our alumni activities and functions and stays in touch with many alumni and former staff. The BTNAA is grateful for the care and guidance Bossant has provided to several generations of alumni and is proud to honor him with the title of National Honorary President for the next two years. Pierre's term will expire in 2021. Email