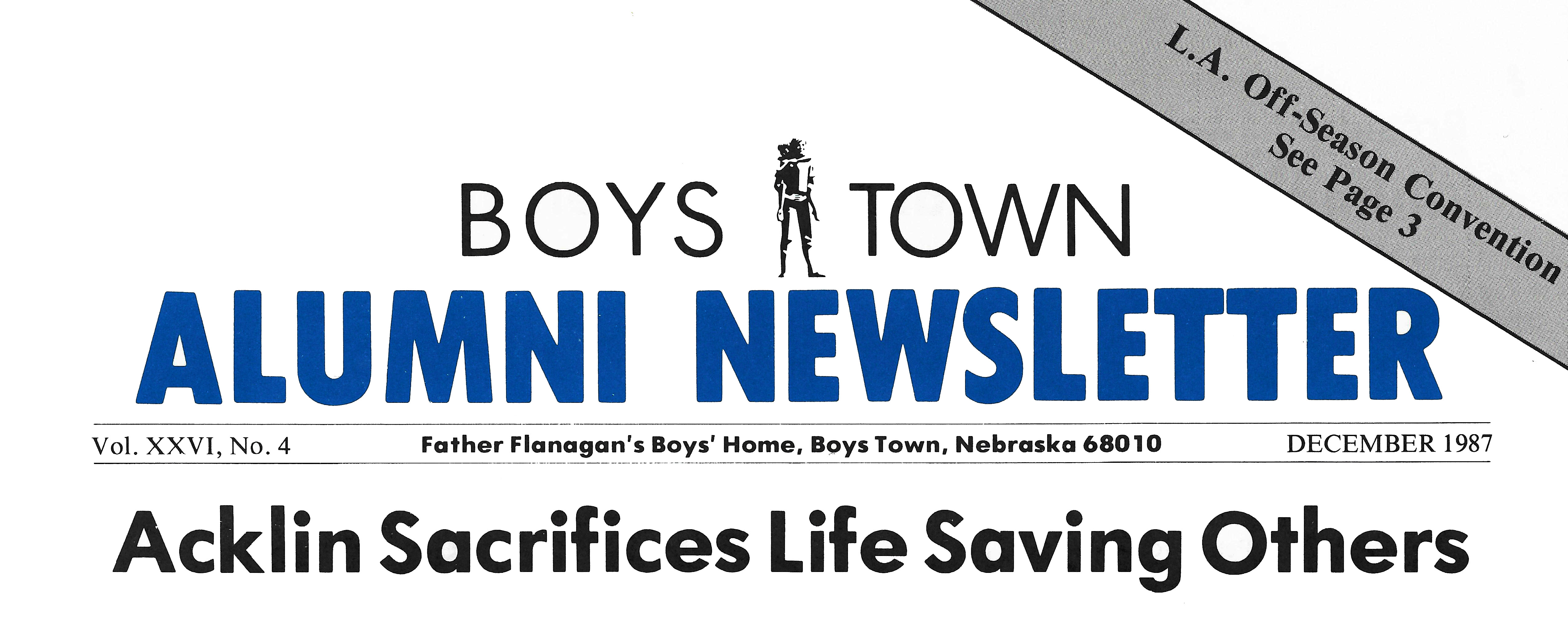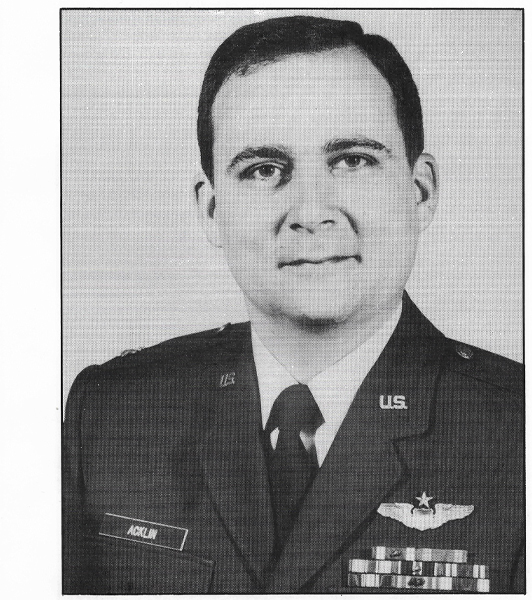 U.S. Air Force Major James T. Acklin, a 1968 Boys Town graduate, was killed September 28 while flying as an instructor pilot aboard a B1-B bomber that crashed near LaJunta, CO.
He sacrificed his life in an attempt to give two other men aboard the doomed B-1B a chance to escape.
Training Flight
The 37-year-old Strategic Air Command pilot was in the right front seat of the bomber when it struck a flock of birds while on a low-level training flight over southeastern Colorado. Two of the engines failed, one of them catching fire.
He apparently tried to take the burning plane to a sufficiently high altitude and keep it on a stable course to enable two other passengers to use their manual parachutes. By doing so, Acklin gave up the opportunity to use his ejection seat.
Both he and the other two -- SAC officers Lt. Ricky Bean, 27, and Major Wayne Whitlock, 39 -- died in the crash.
Minor Injuries
According to a SAC spokesman, three other occupants of ejection seats survived, escaping with minor injuries.
The bomber crashed in flames against the side of a shale hill near LaJunta.
Acklin is survived by his wife, Rose, and two sons: Jamie, 13 and Joey, 9. Their address is 4734 Royal Court Circle, Abilene, TX 79606