Alumni Profile - Gerald Berry, '95
Reprinted from Christmas 2016 Alumni Newsletter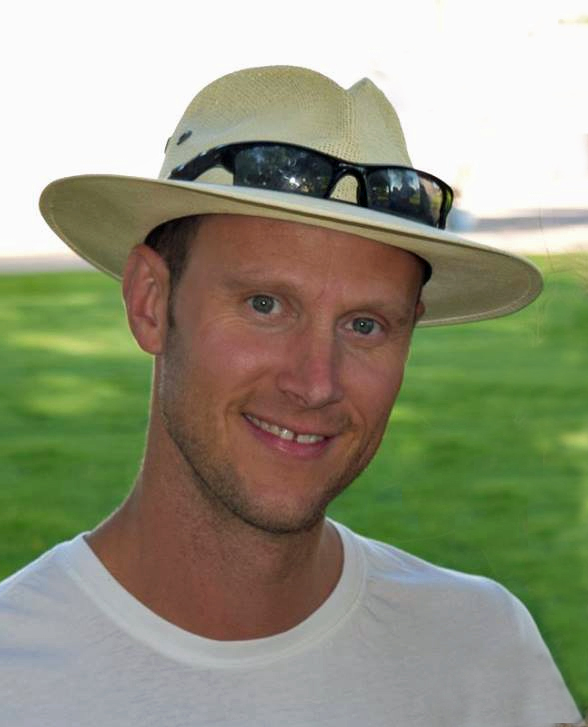 February 15, 1991 was a long day for Gerald Berry. Late that evening he arrived at Boys Town after a long drive from Scottsbluff, Nebraska. Berry says, "At the age of thirteen I had been involved with the wrong crowd of peers and was overwhelmed with peer pressure and what seemed to be bullying. In order to fit in I found myself sneaking away from school during lunches and browsing the alley ways with others who definitely did not have anyone's best interests in mind. In dealing with divorced parents and fighting for their acceptance I found myself doing things that would gain their attention by doing all the wrong things." Berry decided that stealing items from the store his mother worked in would gain him acceptance at school and maybe a little cash from selling the stolen goods. One thing led to another and Berry and his partner in crime were caught. "I was sent to the Youth Detention Center in Geneva, Nebraska for a 30-day evaluation. While in detention I met with a counselor who felt that the best course for my future would be to go to Boys Town. I was accepted and my whole world changed."

Berry faced the normal challenges of adjusting to structure, time management and accepting responsibility for his actions and the consequences that followed. He "bought in" to the Boys Town program and began to excel in academics and extra-curricular activities. "I participated in community projects on campus and in Omaha, played sports, marched in the band and was the drum major for two consecutive years. I received a quality education and attended Millard North for advanced classes which paved the way to being awarded a Monsignor Nicholas H. Wegner Scholarship." says Berry. He cites his Family-Teachers®, coaches, school teachers and fellow youth as his motivation to reach higher and is grateful to Father Peter for his undeniable passion to help us all be better for ourselves and for our communities.

"I used my Boys Town skills to my best advantage after graduation. The ability to collaborate with others, be true to our morals, negotiate when needed, accept things as they are and give back when able opened many doors." After trying college Berry decided that he wasn't ready, just yet, to complete his academic pursuits. He moved back to the Nebraska panhandle, did odd jobs and enrolled in the local community college. As a result of a fire at his home Berry took a full time job at a lumber yard and gained the experience needed to help rebuild it. "In April of 2006, my step-dad passed away leaving 100-acres of dryland wheat, 60-acres of pasture, 40-head of cow-calf pairs and all the work that came with it. I then returned home to assist my mother with the farm while also raising my youngest son, who is now 12. I re-enrolled at Western Nebraska Community College (WNCC) in the fall of 2007. During this time I was a water manager in three irrigation districts for the State of Nebraska Natural Resource District and a Certified Tutor and Supplemental Instructor for accounting classes at WNCC. In 2009 I applied at Chadron State College (CSC) to earn my Bachelor's Degree in Business Administration. In 2011 I was offered the Finance Director position at the Scottsbluff Family YMCA where I still work. In 2013, I graduated from WNCC and CSC with an Associates and Bachelor's Degree, respectively. We no longer raise cattle, but the amber waves of grain remain and the work here on the farm is never complete…just as the opportunity to improve our world never ends."

Today, Berry is the Chief Financial Officer of the Scottsbluff, Nebraska YMCA and was recently featured in an article in the Scottsbluff newspaper. His goals are, "…to maintain a positive involvement with the YMCA and other non-profits in providing resources to help others better their lives and their communities."

Berry and his son enjoy sports, working on the farm, boating and going to the mountains to hike. He says, "Our future goals are to travel as much of the world as possible, experience a variety cultures and create memories that will outlast us both." For Gerald Berry, Boys Town was the key influence in guiding him on the path to success and growth. Like many alumni before him he is working to make his community a better place.